I've been putting off posting because I'm expecting a cover for
Women of the Book of Mormon
soon. It's not quite ready, so I'll update you on everything else.
Made it through the holidays (my son had pneumonia, so we were moving slower than usual) and through my birthday (still in my 30's, though just barely), and through edits on
Women
.
I've been doing a lot of reading. It seems I go in cycles. I read a ton of books in September, and now that I'm not actively writing anything new, I'm back to reading. It might also have something to do with volleyball season and the fact that I spend literally most of the weekend sitting in a gym (I'm not playing, my daughter is).
Here are two excellent books that I've read in the past couple of weeks that I think deserve mention. Both are either self-published or published with a small press (it's hard to tell without research):
Gravity vs the Girl
by
Riley Noehren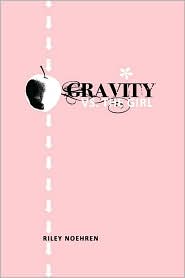 Counting the Cost
by
Liz Adair